Your Guide to Fly Fishing the Remote Areas of the World
Pescador Solitario is Spanish for Solitary Angler and the name means everything. We avoid crowds at all costs! I began guiding trout four decades ago with our now sister company, Solitary Angler. Thirty years ago I was bitten by saltwater bug, and everything changed …racking up more air miles, more jet lag, bigger and faster fish, all with a little danger thrown in. The result was the discovery of some excellent destination fisheries; the next great undiscovered fly-fishing destinations.
Over time I began looking into the possibility of off-the-map freshwater fisheries – places where the fish have big teeth! As you will find on this web-site, our palette of opportunities has expanded well beyond saltwater. We believe that to create a life event, you have to create a life event situation. This is what you can expect in our guiding and outfitting efforts.
The search began in Central America with great success on the Belize/Mexican border, near the small fishing Village of Xcalak. Bonefish, permit, tarpon, and snook are the primary targets. Some of our clients have made over twenty trips to this location since we started the service 28 years ago. Since then other outfitters have ridden our shirt tails. Although we see more skiffs on the flats than in the past, the location remains one of the best for catching your first bonefish or permit. The flats of Chetumal Bay are user friendly and the fishing is still impressive. Pescador Solitario and our clients were the FIRST to explore this region and guides trained by Pescador Solitario know more about these waters than anyone. If you are a permit junky like me, call me to arrange the BEST guides and the best season and moon phase for your trip.
When I was a very young boy, catching Texas bluegill on a light bamboo rod, I came across a copy of Field and Stream with the picture of an Argentine Dorado on the cover. I had never seen such a fish, and was determined to catch one someday. Twenty-five years later I found myself in a john boat in the middle of the Ibera' Marsh of Argentina. Catching a big golden fish with lots of teeth, that fights like a king salmon and jumps like a tarpon, is enough to make anyone suffer a 10 hour plane flight. After exploring and helping to develop multiple Dorado fisheries, I finally settled in on the High Parana system in the province of Corrientes, where you will fish river braids for dorado, pacu, and pira pita. The pacu and pira pita are perfect for dry-fly enthusiasts. Add excellent Argentine wine and cuisine, and you have an excellent "life event" trip. I almost forgot…it's a tailwater!
Looking for a great add on to dorado? We can add a superb trout fishing destination in the Patagonia region. After wading from one end of the Argentine trout waters to the other, we ended up focusing on Estancia Pilolil on the Aluminé River. Since the 2021/2022 season, we have been offering this luxury destination, right in the middle of the Patagonian wilderness on the banks of the prolific Aluminé River. This is not just any lodge, this is among the best operations in Patagonia and one of the finest anywhere. It features exceptional lodging, cuisine, service, staff, equipment, guides, and of course, fishing! The estancia (ranch) totals 23,000 acres. With 10 miles of private river frontage right on the very best and secluded stretches of the Aluminé River, this is a "solitary" experience. There is also an amazing Spring Creek inside the property offering its own exciting fishing, and day and over-night trips to other nearby fisheries can be arranged.
If you have an itch to battle triple digit tarpon, then the border of Panama and Costa Rica is your place. The small village of Manzanillo and Tarponville Lodge is our launch point for some great tarpon fishing. The Sinaloa River is border of Panama and Costa Rica, and the water interchange at its mouth creates an exceptional, shallow water tarpon fishery. Come in September or October for the best fishing. The area boasts the "real deal" jungle environment, and wildlife viewing is spectacular. With the right tides, you can add a Costa Rican permit and bonefish to your catch.
Now let's get out on the edge a little further! How about tiger fish in Tanzania? It is a fact that the Mnyera and Ruhudji rivers are the most dependable waters to catch trophy tiger fish on a fly. In 2006 some Australian friends asked me to join them to explore this newly developing fishery in Tanzania. I went and the rest is, as they say, history. The destination is located in an extremely remote area of a 2,000,000 acre private game preserve, and you and your group are the only people fishing. That pretty much defines no crowds. The guides of African Waters are some of the most knowledgeable I have found in any of my world travels. This is truly a bucket list trip.
Getting a little road weary, Raquel and I began looking for a venue where we could stay put for a bit. Because of its clear waters, good weather, and productive fishery, we landed on South Padre Island, Texas. I believe the area has best wadeable flats for redfish and sea trout in the United States. With this easy to get to location we can easily provide shorter and more affordable trips. We now reside there 3 to 4 months of the year, from August or September to December; the heart of the watermelon in terms of fishing. We can accommodate up to 4 rods, and this is a great venue for couples. I guide out of my Chittum skiff, and for more than two rods, get help from one of several of the local and excellent guide talents.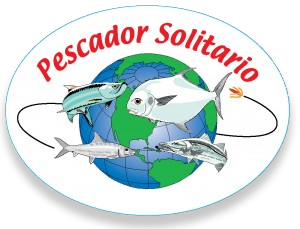 575.758.9011
575.770.0440 (cell)
cowan@taosnet.com
•
Our sister company the Solitary Angler, provides guiding services in northern New Mexico, southern Colorado and southwest Wyoming.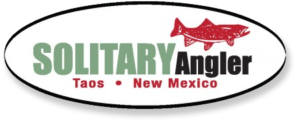 •
We work with El Monte Sagrado for the finest lodging in the region.